Editors-in-Chief:

Prof. Dr. Fikret Çelebi, TURKEY;

Dr. Daryoush Babazadeh, DVM, DVSc, IRAN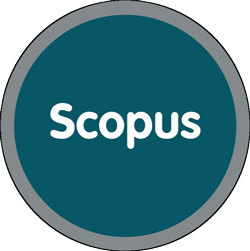 » Indexed/covered by SCOPUS, NLM Catalog (NLM ID: 101688928), ScopeMed, RICeST-ISC, Ulrich's™/ProQuest, NAAS (Score: 3.96), UBTIB, SHERPA/RoMEO, Genamic, INFOBASE, Index Copernicus International (ICV 2016= 92.10) (full index information)

» Full texts and XML articles are available in E-Journals Database (RICeST).

» This journal is in compliance with Budapest Open Access Initiative and International Committee of Medical Journal Editors' Recommendations.
» High visibility of articles over the Internet.
» Cover Suggestion ...details

» Publisher Item Identifier ...details
Board Member Certificate: WVJ active members since 2012 till now: Dr. Arash omidi; Dr. Wesley Lyeverton Correia Ribeiro

...full information
KEYWORDS

HI, RAPD, Interferon-Gamma, Cytokines, Oxidative Stress, Turmeric, Gamma-irradiation, Staphylococcus aureus Newcastle Disease, Trypanosomes, Dicrocoelium dendriticum, Listeria monocytogenes, Echinococcosis, Hydatid, Pesticides, Protoscolex, Oreochromis aureus, Clarias sp., Mastitis, Degradability, Contaminant Bacteria, Nematode parasites, Wound Healing, Levamisole, Oxidative stress, Zoonosis, Treatment, Prevalence, Hematological parameters, Immune response, Biochemical parameters, Osteosynthesis, Bone Plating, Radiology, Heart girth, Live weight, Diastema, Morphometry, Drying system, Serum, Blood, Albumin, Globulin, Glucose, Soybean meal, Growth Performance, Production, Meat Parameters, Fermentation, Quality, Behaviour, nutritional status, Calving interval, Conception rate, Gestation, Lactation, Spoilage, General hygiene, Wildlife, Sheep, Quail, Ostrich, Rabbit, Dairy Cattle, Goats, Sheep, Dog, Catfish , Fish, Aflatoxins, Buffalo, Cutaneous Infections, Brucellosis, Antibiotic, Hygiene, Tuberculosis
WVJ Submission and Acceptance Rates

Year

Submission

Acceptance

2012

26

14 (53%)

2013

31

15 (48%)

2014

17

09 (52%)

2015

30

14 (46%)

2016

61

27 (44.2%)

2017

45

18 (40%)

The estimated time from submission to reviewer decision is 4 weeks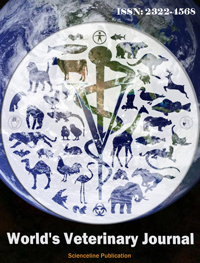 World's Veterinary Journal
ISSN: 2322-4568

Frequency: Quarterly

Current Issue: 2018, Vol: 8, Issue: 4 (Dec 25)

Publisher: SCIENCELINE

World's Veterinary Journal (ISSN 2322-4568) is an international, English language, peer reviewed open access journal aims to publish the high quality material from veterinary scientists' studies ... View full aims and scope


Table of contents
---
Successful Surgical Management of Corneo-conjunctival Dermoid Cyst with Bilateral Nasal Choristoma in a Red Kandhari Calf.

Aher V, Bhadane B, Ramchandra Balage P, Dhage G, Gangane G, Asaramji Mate A and Lokhande Devidas S.

World Vet. J. 8(4): 106-109, 2018; pii:S232245681800012-8
---
Effect of Dried Rosemary Supplement as Antioxidant Agent on Blood Biochemical Changes in Relation to Growth Performance of Heat-Stressed Crossbred (Brown Swiss × Baladi) Calves.

El-Masry KA, Abdalla EB, Emara SS and Hussein AF.

World Vet. J. 8(4): 95-105, 2018; pii:S232245681800011-8
---
Effect of Vitamin E on the Prevention of Peritoneal Adhesions in Sheep.

Borges LPB, Mattos-Junior E-de, Silva MAM, Pereira dos Santos MAA, Garcia DO, Ayer IM, Pereira da Câmara Barros FF and Teixeira PPM.

World Vet. J. 8(4): 90-94, 2018; pii:S232245681800010-8
---
Effect of Probiotics on Growth, Some Plasma Biochemical Parameters and Immunoglobulins of Growing Najdi Lambs.
Hussein AF.

World Vet. J. 8(4): 80-89, 2018; pii:S232245681800009-8
---
Evaluation of Club Foot in Working Donkeys.

Mostafa M, Abdelgalil A, Farhat S.

World Vet. J. 8(4): 73-79, 2018; pii:S232245681800008-8

---
Seroprevalence and Associated Risk Factors of Brucellosis in Sheep and Human in Four Regions in Matrouh Governorate, Egypt.

Diab MS, Elnaker YF, Ibrahim NA, Sedeek EKh and Zidan Sh-A-A.

World Vet. J. 8(4): 65-72, 2018; pii:S232245681800007-8
---
Application of Different Hormonal Protocols for Improving Reproductive Performance of Barki Ewes.

Ashour G, El-Bassiony MF, Dessouki ShM and El-Wakeel MA.

World Vet. J. 8(3): 55-64, 2018; pii:S232245681800006-8
---
The Epidemiology of Canine Parvovirus Enteritis in Dogs of Makurdi, Benue State, Nigeria.

Tion MT, Apaa TT, Saganuwan AS, Nwankwo HC, Tughgba T, Anumtyo TM, Amine AA, Nguetyo SA, Igoh, AF and Akpehe-Ishor W.

World Vet. J. 8(3): 48-54, 2018; pii:S232245681800005-8
---
Management of Short Bowel Syndrome in Nigerian Dogs.

Kisani AI, Adeyanju JB, Elsa AT and Sonfada ML.

World Vet. J. 8(2): 34-47, 2018; pii:S232245681800004-8
---
Parasitic Infection with Emphasis on Tylodelphys spp. as New Host and Locality Records in Nile Perch; Lates niloticus from Lake Nasser, Egypt.
Hamouda AH, Sorour ShS, El-Habashi NM and El-Hussein AA.

World Vet. J. 8(1): 19-33, 2018; pii:S232245681800003-8
---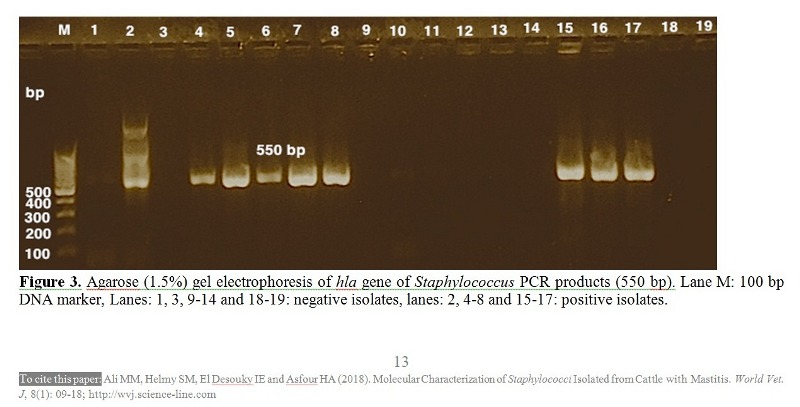 Research Paper
Molecular Characterization of Staphylococci Isolated from Cattle with Mastitis.

Ali MM, Helmy SM, El Desouky IE and Asfour HA.

World Vet. J. 8(1): 09-18, 2018; pii:S232245681800002-8
---
Performance and Microbiological Profiles of Piglets Fed with Diets Enriched with Bio-flavonoids and Ascorbic Acid.

de Oliveira MF, Rigon Rossi CA, Shardong Lucca M, Soares M, de Oliveira V, Dornelles J, de Lima Schlösser LM and Guilherme Gräf C.

World Vet. J. 8(1): 01-08, 2018; pii:S232245681800001-8
---
Improving Reproductive and Productive Efficiency of Barki Sheep by using GnRH and Selenium.

Farrag B, El-Hawy AS, El-Bassiony MF.

World Vet. J. 7(4): 128-136, 2017; pii:S232245681700016-7
---

Review

Biological Control of Mycotoxins: An Update.

Fapohunda SO, Esan AO and Anjorin TS

World Vet. J. 7(4): 117-127, 2017; pii:S232245681700015-7
---
Influence of Enzymatic and Mechanical Liquefaction of Seminal Plasma on Freezability of Dromedary Camel Semen.

El-Bahrawy KA.

World Vet. J. 7(3): 108-116, 2017; pii:S232245681700014-7; DOI: http://dx.doi.org/10.5455/wvj.201708100

---
An Abattoir based Study on Bovine Tuberculosis in Debre Zeit, Ethiopia.

Pal M, Zenebe N, Amare T and Woldemariam T.

World Vet. J. 7(3): 101-107, 2017; pii:S232245681700013-7; DOI: http://dx.doi.org/10.5455/wvj.20170899

---
Haematological and Biochemical Changes in Nigerian Dogs with Short Bowel Syndrome.

Kisani AI, Adeyanju JB and Sonfada ML.

World Vet. J. 7(3): 89-100, 2017; pii:S232245681700012-7; DOI: http://dx.doi.org/10.5455/wvj.20170898

---
Incubation Duration of Broiler Breeder Egg and Post Hatch Performance.

Jabbar A and Ditta YA.

World Vet. J. 7(3): 83-88, 2017; pii:S232245681700011-7; DOI: http://dx.doi.org/10.5455/wvj.20170897

---
Adverse Effects of Chemotherapy in Dogs.

Cunha SCS, Silva FBF, Corgozinho KB, Silva KVG and Ferreira AMR.

World Vet. J. 7(3): 74-82, 2017; pii:S232245681700010-7; DOI: http://dx.doi.org/10.5455/wvj.20170896

---
This work is licensed under a Creative Commons Attribution-NonCommercial 4.0 International License.
Last Updated (Wednesday, 02 January 2019 21:27)