Editors-in-Chief:

Prof. Dr. Fikret Çelebi, TURKEY;

Dr. Daryoush Babazadeh, DVM, DVSc, IRAN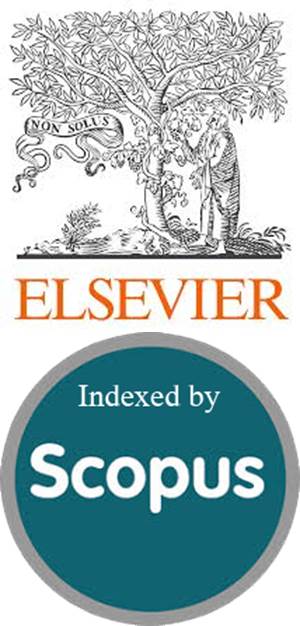 » Indexed/covered by SCOPUS, NLM Catalog (NLM ID: 101688928), ScopeMed, RICeST-ISC, Ulrich's™/ProQuest, NAAS (Score: 3.96), UBTIB, SHERPA/RoMEO, Genamic, INFOBASE, Index Copernicus International (ICV 2018= 98.88) (full index information)

» Full texts and XML articles are available in E-Journals Database (RICeST).

» This journal is in compliance with Budapest Open Access Initiative and International Committee of Medical Journal Editors' Recommendations.

» High visibility of articles over the Internet.
» This journal encourage the academic institutions in low-income countries to publish high quality scientific results, free of charges... view Review/Decisions/Processing/Policy
» Publisher Item Identifier ...details
Board Member Certificate: WVJ active members: Dr. Arash omidi; Dr. Wesley Lyeverton Correia Ribeiro

...full information
KEYWORDS


HI, RAPD, Interferon-Gamma, Cytokines, Oxidative Stress, Turmeric, Gamma-irradiation, Staphylococcus aureus Newcastle Disease, Trypanosomes, Dicrocoelium dendriticum, Listeria monocytogenes, Echinococcosis, Hydatid, Pesticides, Protoscolex, Oreochromis aureus, Clarias sp., Mastitis, Degradability, Contaminant Bacteria, Nematode parasites, Wound Healing, Levamisole, Oxidative stress, Zoonosis, Treatment, Prevalence, Hematological parameters, Immune response, Biochemical parameters, Osteosynthesis, Bone Plating, Radiology, Heart girth, Live weight, Diastema, Morphometry, Drying system, Serum, Blood, Albumin, Globulin, Glucose, Soybean meal, Growth Performance, Production, Meat Parameters, Fermentation, Quality, Behaviour, nutritional status, Calving interval, Conception rate, Gestation, Lactation, Spoilage, General hygiene, Wildlife, Sheep, Quail, Ostrich, Rabbit, Dairy Cattle, Goats, Sheep, Dog, Catfish , Fish, Aflatoxins, Buffalo, Cutaneous Infections, Brucellosis, Antibiotic, Hygiene, Tuberculosis
WVJ Submission and Acceptance Rates

Year

Submission

Acceptance

2012

26

14 (53%)

2013

31

15 (48%)

2014

17

09 (52%)

2015

30

14 (46%)

2016

61

27 (44.2%)

2017

45

18 (40%)

2018

43

17 (39.5%)

The estimated time from submission to reviewer decision is 4 weeks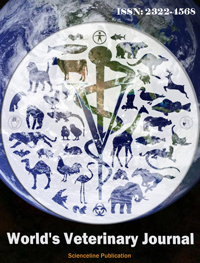 World's Veterinary Journal
ISSN: 2322-4568

Frequency: Quarterly

Current Issue: 2019, Vol: 9, Issue: 3 (September 25)

Publisher: SCIENCELINE

World's Veterinary Journal (ISSN 2322-4568) is an international, English language, peer reviewed open access journal aims to publish the high quality material from veterinary scientists' studies ... View full aims and scope


Table of contents
---
Computed Tomography Scan and Polyester resin 40 Plastination Technique: Teaching Aids to Illustrate Anatomical Structure of Donkey Brain.

Mohamed ShKhA, El-Behery EI and Mahdy EAA.

World Vet. J. 9(3): 230-240, 2019; pii:S232245681900029-9
---
Prognostic Value of Lymphocyte-to-Monocyte Ratio in Canine High-Grade Lymphoma Cases.

Tagawa M, Shimbo G, Matsumoto K and Miyahara K.

World Vet. J. 9(3): 218-229, 2019; pii:S232245681900028-9
---
Histopathological Alterations of Ceca in Broiler Chickens (Gallus gallus) Exposed to Chronic Heat Stress.

Adji AV, Plumeriastuti H, Ma'ruf A and Legowo D.

World Vet. J. 9(3): 211-217, 2019; pii:S232245681900027-9
---
Productive Characteristics and Reproductive Responses to Estrus Synchronization and Flushing in Abou-Delik Ewes Grazing in Arid Rangelands in Halaieb - Shalateen - Abouramad Triangle of Egypt.

Farrag B.

World Vet. J. 9(3): 201-210, 2019; pii:S232245681900026-9
---
Using of Untreated and Autoclave-Treated Wheat Germ Meal in Growing Rabbit Diets.

Salama WA, Refaie AM, Amin HF and Abdel-Mawla LF.

World Vet. J. 9(3): 192-200, 2019; pii:S232245681900025-9
---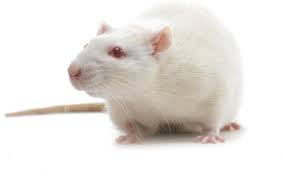 Research Paper

Incretin Mimetics Vildagliptin and Exenatide Improve Pedicle Skin Flap Survival in Rats.

Danilenko LМ, Tarasova AP, Pokrovskiy MV, Trunov KS, Stepenko YV, Artyushkova EB and Gudyrev OS.

World Vet. J. 9(3): 187-191, 2019; pii:S232245681900024-9
---
Characterization of Pregnancy-Associated Glycoprotein as a Biomarker of Pregnancy in Etawa Crossbred Goat.
Ningtyas IK, Lestari TD and Hermadi HA.

World Vet. J. 9(3): 181-186, 2019; pii:S232245681900023-9
---
The Effects of Grass-Based versus Grain-Based Feeding of Ruminants on the Human Hygienic Status, a Review.
Al-Thuwaini TM and Al-Shuhaib MBS.

World Vet. J. 9(3): 174-180, 2019; pii:S232245681900022-9
---
Antibacterial Effect of Aloe Vera Gel Extract on Escherichia coli and Salmonella enterica Isolated from the Gastrointestinal Tract of Guinea Fowls.

Adzitey F, Agbolosu AA and Udoka UJ.

World Vet. J. 9(3): 166-173, 2019; pii:S232245681900021-9

---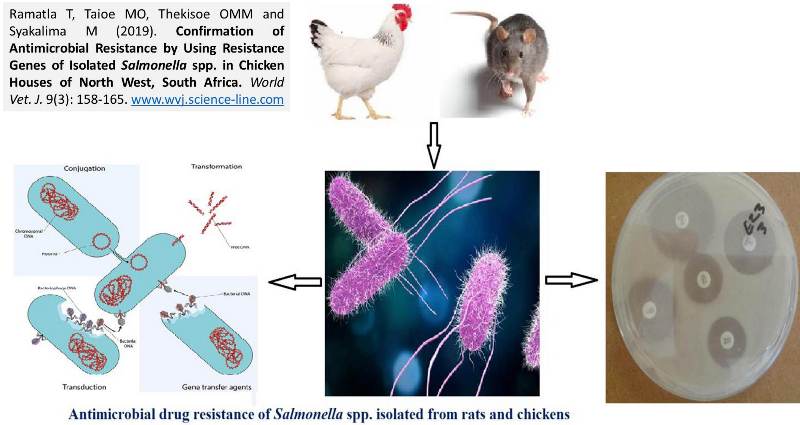 Research Paper

Confirmation of Antimicrobial Resistance by Using Resistance Genes of Isolated Salmonella spp. in Chicken Houses of North West, South Africa.

Ramatla T, Taioe MO, Thekisoe OMM and Syakalima M.

World Vet. J. 9(3): 158-165, 2019; pii:S232245681900020-9

---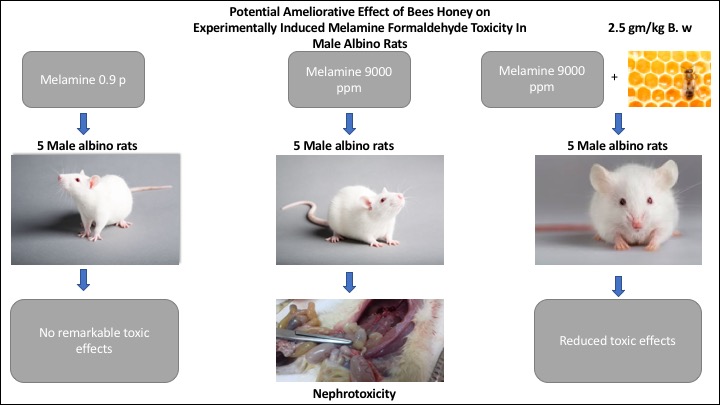 Research Paper

Potential Ameliorative Effect of Bee Honey on Experimentally Induced Melamine Formaldehyde Toxicity in Male Rats.

Hamouda AF, Amin AAE, Ibrahim SS, and Mahmoud MA.

World Vet. J. 9(2): 146-157, 2019; pii:S232245681900019-9
---
Productive and Reproductive Performance and Metabolic Profile of Barki Ewes Supplemented with Two Forms of Probiotics as Feed Additives.

El-Hawy AS, El-Bassiony MF, Abo Bakr S, Gawish HA, Badawy MT and Gado HM.

World Vet. J. 9(2): 135-145, 2019; pii:S232245681900018-9
---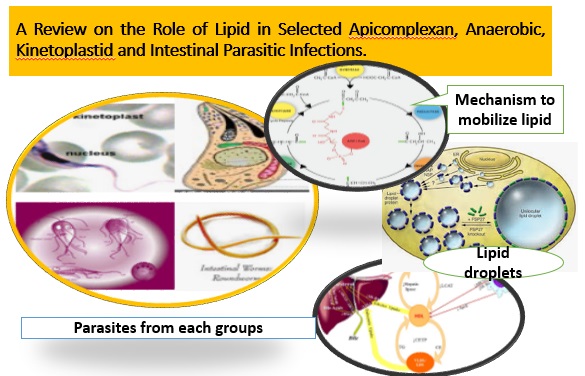 Review
A Review on the Role of Lipid in Selected Apicomplexan, Anaerobic, Kinetoplastid and Intestinal Parasitic Infections.

Yesuf M and Kenubih A.

World Vet. J. 9(2): 129-134, 2019; pii:S232245681900017-9
---
Prevalence of Rabbit Coccidia in Medea Province, Algeria.
Bachene MS, Temim S, Ainbaziz H and Bachene A.

World Vet. J. 9(2): 123-128, 2019; pii:S232245681900016-9
---
Effect of Zeolite Dietary Supplementation on Physiological Responses and Production of Laying Hens Drinking Saline Well Water in South Sinai.

Emam KRS, Toraih HM, Hassan AM, El-Far AA, Morsy AS and Ahmed NA.

World Vet. J. 9(2): 109-122, 2019; pii:S232245681900015-9
---
Influence of Treated Orange Pulp on Growth Performance, Nutrients Digestibility and Plasma Constituents of Rabbits.
Abd Elmonem Suliman M, Rushdy Eltanani R and Fathy Abdel-Mawla L.

World Vet. J. 9(2): 102-108, 2019; pii:S232245681900014-9
---
Effect of Early Heat Shock Exposure on Physiological Responses and Reproduction of Rabbits under Hot Desert Conditions.

Sakr OG, Mousa BH, Emam KRS, Morsy AS and Ahmed NA.

World Vet. J. 9(2): 90-101, 2019; pii:S232245681900013-9
---
Potency of Sansevieria masoniana Extract against Antimicrobial Resistant Bacteria Isolated from Faeces of Pet – Reptile.

Kurnianto A, Puspitasari, Widyaningrum LY, Widiyono I and Prakoso YA.

World Vet. J. 9(2): 84-89, 2019; pii:S232245681900012-9
---
The Influence of Hairline Crack Eggs on Hatchery Parameters and Chicks Performance.

Jabbar A, Hameed A, Yousaf A, Riaz A and Ditta YA.

World Vet. J. 9(2): 76-83, 2019; pii:S232245681900011-9
---
Epidemiological Study of Peste Des Petits Ruminants in Sheep and Goat During 2005-2017 in Palestine.

Alzuheir IM.

World Vet. J. 9(2): 70-75, 2019; pii:S232245681900010-9
---
The Protective Role of Date Palm (Phoenix Dactylifera Seeds) against Aflatoxicosis in Broiler Chickens Regarding Carcass Characterstics, Hepatic and Renal Biochemical Function Tests and Histopathology.

Abdel-Sattar WM, Sadek KM, Elbestawy AR and Mourad DM.

World Vet. J. 9(2): 59-69, 2019; pii:S232245681900009-9

---
Molecular Analysis of Coxiella Burnetii by Isocitrate Dehydrogenase Gene Sequence-Based Typing and PCR-RFLP in Isfahan, Iran.

Nokhodian Z, Khalili M, Ataei B, Feizi A, Moradi A, Rostami S and Yaran M.

World Vet. J. 9(2): 52-58, 2019; pii:S232245681900008-9
---
This work is licensed under a Creative Commons Attribution-NonCommercial 4.0 International License.
Last Updated (Tuesday, 03 December 2019 22:40)